Hampshire County, located in the heart of Western Massachusetts, is recognized for its idyllic landscapes, rich cultural heritage, high-quality educational institutions, and close-knit communities. This picturesque county is filled with charming towns and cities that make it an ideal location for raising a family.
I believe it offers the perfect blend of tranquility and vibrancy that families often seek when choosing a place to call home which is why today we will delve into four standout communities that will align perfectly with your family's lifestyle and preferences.
Let's start the journey!
Here are our top picks:
1. Amherst
Amherst, often dubbed as the educational hub of Hampshire County, is a thriving town renowned for its excellent schools and vibrant community.
With the University of Massachusetts Amherst, Amherst College, and Hampshire College located within its bounds, the town boasts an academic-oriented atmosphere that encourages lifelong learning. Notably, the public schools in Amherst consistently rank among the best in the state, offering a wide array of academic and extracurricular opportunities.
Beyond its academic appeal, Amherst is a culturally rich town teeming with arts and entertainment. The local community frequently organizes family-friendly events and festivals that emphasize inclusivity and multiculturalism.
The town also hosts a variety of restaurants, shopping centers, and farmer's markets, offering a lively downtown area that families can enjoy. Additionally, Amherst is blessed with abundant natural beauty, featuring numerous parks, walking trails, and conservation lands.
The town encourages an active lifestyle with outdoor recreational facilities like community pools and sports fields. For families who love the great outdoors, Amherst is an absolute haven.
2. Northampton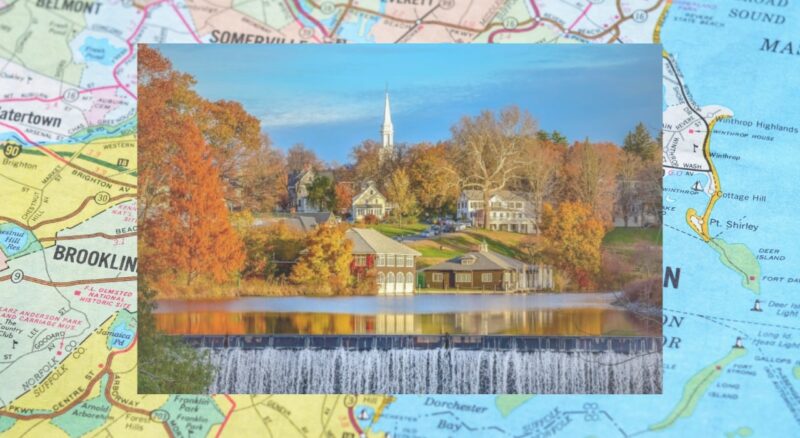 Northampton, also known as "Noho," is celebrated for its welcoming, diverse community, and lively atmosphere. The city is deeply committed to fostering an inclusive environment where people of all backgrounds and lifestyles can thrive.
This sense of unity and acceptance makes Northampton a wonderful place for families seeking a diverse cultural experience. Northampton brims with an active, year-round calendar of family-oriented events, from vibrant parades and art festivals to farmer's markets and community fairs.
The city's thriving downtown area is a hub of activity, housing a plethora of locally-owned shops, art galleries, restaurants, and music venues. The community's commitment to supporting local businesses adds to the city's unique charm and character.
The city also values the importance of green spaces, providing residents with a number of parks and playgrounds. Families can engage in a host of recreational activities, including hiking, biking, and picnicking.
The presence of the Connecticut River adds to the natural beauty of the area, offering opportunities for water-related activities and sports.
3. Easthampton
Easthampton, often referred to as a hidden gem in Hampshire County, offers a tight-knit community, exceptional schools, and an array of recreational facilities. The town exudes a sense of tranquility and closeness, ideal for families that appreciate a quieter lifestyle while still enjoying the conveniences of city life.
The town prides itself on its excellent educational system. Easthampton's public schools consistently achieve high marks for their rigorous academics and diverse extracurricular programs. The local high school is recognized for its advanced placement program and high college readiness scores.
Recreational opportunities abound in Easthampton. The town features several parks, playgrounds, and athletic fields. The crown jewel of the area is the Manhan Rail Trail, a six-mile trail that provides a safe, scenic space for walking, jogging, and biking.
Furthermore, the local arts scene is flourishing, with the city hosting regular art walks and festivals that families can enjoy together.
4. South Hadley
South Hadley, best known as the home of Mount Holyoke College, offers a mix of family-friendly amenities and a welcoming, tight-knit community. The town embodies a balance of historic charm and modern amenities, making it an attractive place for families.
Education is highly valued in South Hadley, with the local schools offering a robust curriculum and a wealth of extracurricular activities. South Hadley High School, in particular, is praised for its high academic standards and commitment to student development.
The town is rich in recreational facilities and natural beauty. It hosts the South Hadley Family Center, which offers a variety of family-oriented programs and activities.
Outdoor enthusiasts will appreciate the numerous hiking trails and the town's proximity to the Connecticut River. South Hadley is also home to the Village Commons, a lively shopping and dining hub that families can enjoy.
How did we choose these communities?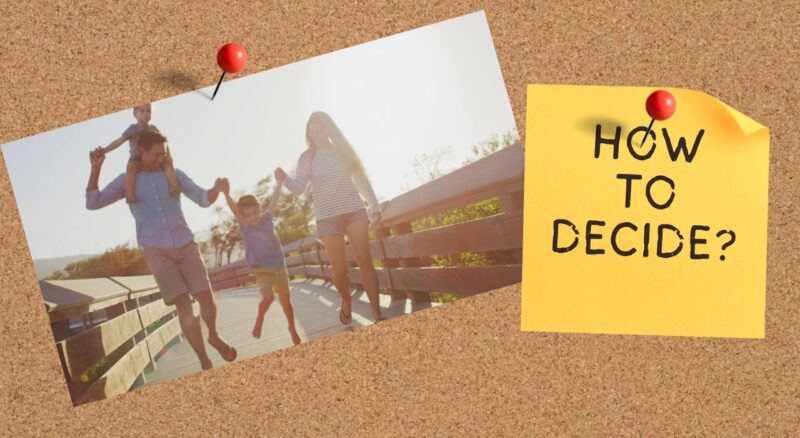 To identify the best places for creating a family life, we considered several key criteria such as the quality of education, safety, affordability, availability of recreational activities, community services, housing options, and proximity to major cities.
These factors collectively contribute to a high standard of living and overall family well-being.
Educational Excellence
Across Hampshire County, educational excellence is a key attribute. The county's commitment to providing high-quality education is evident in the superior rankings its schools consistently achieve. Families can rest assured their children will have access to top-notch educational opportunities, from elementary school through to higher education.
Amherst, Northampton, Easthampton, and South Hadley all boast schools that are recognized for their rigorous academic standards, comprehensive curriculums, and broad range of extracurricular activities.
Moreover, Hampshire County is home to prestigious higher education institutions, including the University of Massachusetts Amherst and Amherst College, that serve as significant intellectual hubs in the region.
The educational infrastructure in Hampshire County extends beyond its excellent schools. The area is home to numerous libraries and learning centers that provide enrichment opportunities for children of all ages. This emphasis on lifelong learning makes the county an ideal location for raising a family.
Safe and Welcoming Neighborhoods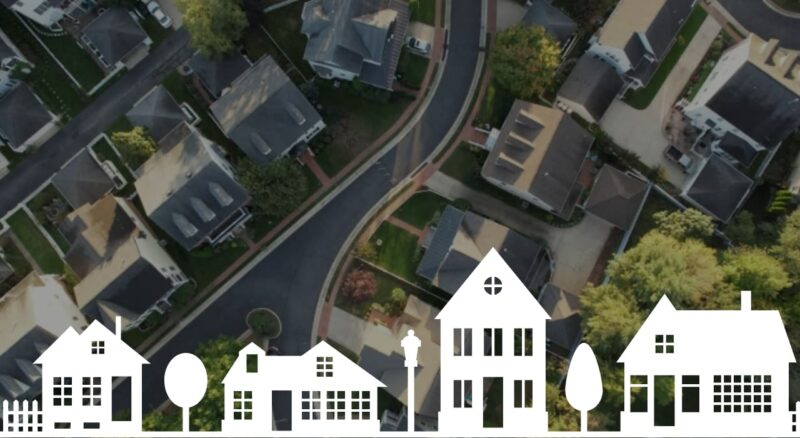 Safety is a critical factor when considering where to raise a family, and Hampshire County doesn't disappoint. The towns and cities within the county are well-regarded for their safe, welcoming neighborhoods. Crime rates are relatively low, and community engagement is high, creating environments where families can feel secure and at ease.
The four towns we've highlighted — Amherst, Northampton, Easthampton, and South Hadley — all feature neighborhoods that are safe, pedestrian-friendly, and teeming with a sense of community. From quiet suburban streets to bustling downtown areas, these communities offer diverse living environments to suit various preferences.
A sense of community is strongly fostered in these areas, with regular neighborhood gatherings, community-led initiatives, and local events that bring residents together. These factors create an atmosphere where families can thrive, fostering a sense of belonging and interconnectedness.
Nature and Outdoor Recreation
Hampshire County is a treasure trove of natural beauty, providing families with a wide array of outdoor recreational opportunities. The county's commitment to preserving its natural landscapes results in an abundance of parks, trails, and conservation areas that families can explore.
In Amherst, the Mill River Recreation Area and Amethyst Brook Conservation Area are popular spots for outdoor fun. Northampton's Look Park and the Connecticut River offer numerous activities, from hiking and biking to boating.
Easthampton's Manhan Rail Trail is perfect for a family bike ride, while South Hadley's Bicentennial Canal Park offers stunning riverside views.
The opportunity to engage in outdoor activities not only promotes a healthy lifestyle but also encourages families to spend quality time together. Whether it's a casual weekend hike, a picnic in the park, or a day of sports, the natural bounty of Hampshire County caters to every family's outdoor preferences.
Community Services and Support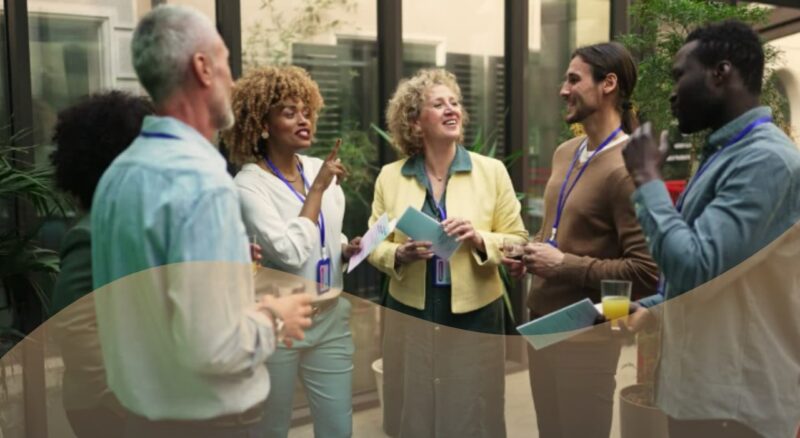 Another hallmark of the County is the wide array of community services and support systems available to residents. These resources cater to various aspects of family life, ranging from healthcare facilities to libraries and community centers.
Healthcare facilities across the county offer high-quality medical care. Libraries, like the Jones Library in Amherst and the Forbes Library in Northampton, serve as learning hubs for families, offering a variety of programs for children and adults alike.
Community centers across the county offer enrichment classes, host events, and provide spaces for families to connect. The towns in Hampshire County also offer services specifically tailored to families. These include family centers, parenting programs, youth sports leagues, and more.
These services and resources enhance the quality of life for families living in Hampshire County, ensuring that support and assistance are readily available when needed.
Family-Focused Events and Activities
One of the many reasons this is an ideal place to raise a family is the vast array of family-focused events and activities that take place throughout the year. These events provide opportunities for family bonding, community engagement, and entertainment.
From seasonal festivals and farmers' markets in Amherst to arts and culture events in Northampton, there's always something happening in Hampshire County. Easthampton's annual Cultural Chaos festival and South Hadley's FallsFest Music and Arts Festival are just two examples of the community-centric events these towns host.
These events not only bring families together but also foster a sense of community, strengthening the bonds between residents. Whether it's an outdoor concert, a holiday parade, or a community fair, these events contribute to the vibrant, family-friendly atmosphere that Hampshire County is known for.
Proximity to Major Cities and Transportation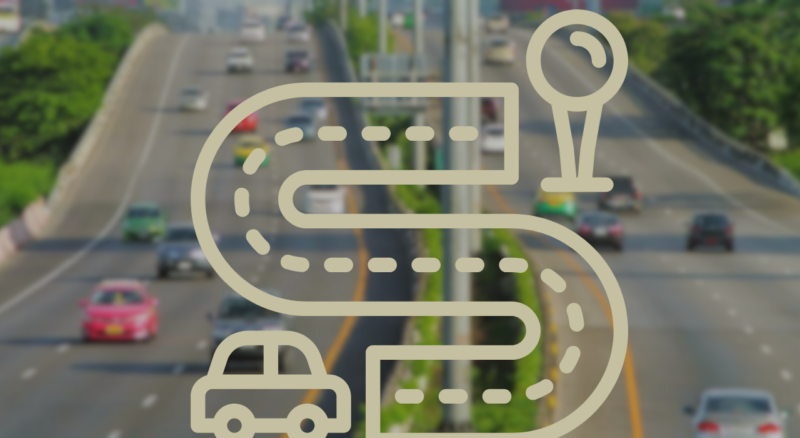 Hampshire County's prime location in Western Massachusetts offers residents the advantage of proximity to major cities and transportation networks. This access to urban centers and commuting routes adds to the county's appeal as a desirable place to raise a family.
The county is strategically located near several interstate highways, providing easy access to larger cities like Springfield and Boston in Massachusetts, as well as Hartford in Connecticut. The convenience of these connections makes it easier for residents to commute to work, visit family, or enjoy a day trip to these bustling urban centers.
Moreover, the county is serviced by numerous public transportation options, including the Pioneer Valley Transit Authority (PVTA) and Amtrak. These transportation networks enable easy, stress-free travel within and beyond the county, whether for work, school, or leisure.
Affordability and Housing Options
Hampshire is known for its affordability, particularly in comparison to other parts of Massachusetts. The cost of living in the towns of Amherst, Northampton, Easthampton, and South Hadley is more reasonable, making them attractive options for families.
The housing market in these towns offers a wide range of options to suit different family needs and budgets. From charming historical homes and suburban single-family houses to modern apartments and condos, families can find a housing style that suits their preferences and lifestyle.
In addition, the diversity of the neighborhoods — ranging from quiet, residential areas to vibrant, downtown locales — provides families with various options for community living. This range of affordable housing options and diverse neighborhoods further enhances the appeal of this County as an ideal place to raise a family.
FAQs: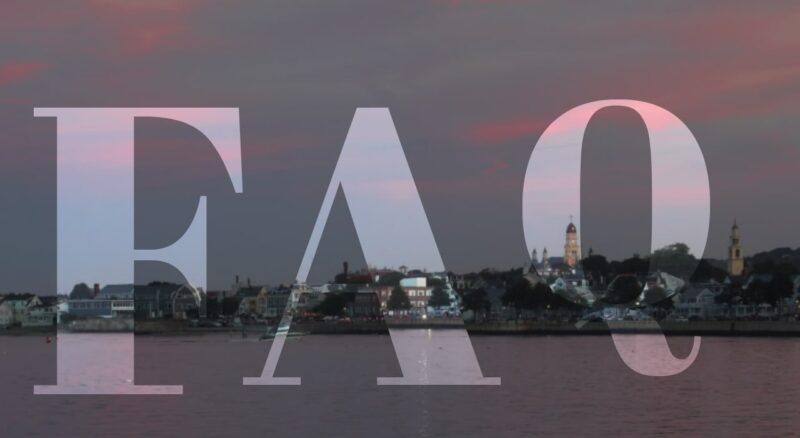 What are the top-rated schools in this region?
Hampshire County is home to several renowned schools, including Amherst Regional High School and Northampton High School.
Are there recreational sports leagues available for children?
Yes, there are different recreational sports leagues for children, offering opportunities to participate in various sports and develop teamwork skills.
Can you tell me about any community parks or green spaces in Easthampton that families can enjoy?
Easthampton has community parks like Nonotuck Park and Daley Field, providing families with recreational spaces for sports, picnics, and outdoor activities in a beautiful natural setting.
How do the schools in Amherst cater to the diverse needs of families and students?
Amherst schools have programs like English Language Learners (ELL) services, special education programs, and enrichment opportunities to ensure that students of all backgrounds and abilities receive proper support and education.
Are there any family-friendly neighborhoods or communities in Northampton that are particularly sought after by families?
Families often gravitate towards neighborhoods like Florence, Leeds, and the Elm Street area in Northampton, which offer a family-friendly atmosphere, good schools, and proximity to amenities.
Conclusion
In conclusion, Hampshire County, with its unique blend of educational excellence, community engagement, natural beauty, and affordability, stands out as an ideal place to raise a family.
The towns of Amherst, Northampton, Easthampton, and South Hadley each offer their unique charm and host of amenities that contribute to a high-quality family life. I'm sure you will find everything you need in one of these cities.
We encourage you to explore these communities further and discover a place where your family can thrive, grow, and create lasting memories.